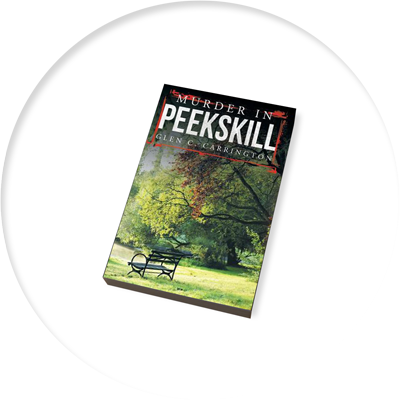 Published:  7/13/2012
Format:  Softcover • Hardcover • E-book
Pages:  288  |  Size:  6×9
ISBN:  978-1-47722-874-6

Murder In Peekskill – Book Three
Murder in Peekskill is a story about who murdered the youngest daughter of prominent New York Senator, James Benjamin McThellan, and his beautiful wife, Barbara Baker Adams- McThellan.  The body of Abigail Ruth, the youngest daughter of three siblings, was discovered in the murky waters of a pond at a local popular park in the City of Peekskill after the first warm weather started melting the winter snow.  A maintenance worker discovered the remains and immediately alerted authorities.
The McThellan family initially hires a familiar private investigations firm to handle the search for their then missing daughter who mysteriously vanishes after going to visit a friend.  But a missing person case evolves into a homicide after the remains are discovered.  There are three potential suspects…two former high school friends of the deceased are nationally recognized athletes…a NFL running back who was in the same high school class as Abigail and a former boyfriend who was two years her senior and also one of the top ten marathoners in the country.  The third immediate suspect was Abigail's latest male friend, an aspiring New York City actor who also happens to be the son of an alleged Mafia boss.
The investigation by the private firm is not yielding any informative information leading to the identity of the murderer and Barbara Baker, after finding her daughter's diary, now distrusts whether she is getting a 'full disclosure' from the private firm.  With her suspicions now sufficiently aroused, she now encourages additional investigative resources to be employed and wants Detective Lincoln…the sleuth who found fame by solving the famous or infamous Oakland Hills Vodou Hills Murders.
There are a litany of personalities that the detective must contend with to uncover the layers of comments, facts, and observations to make informed decisions to stumble forward in an intriguing and interesting mystery to find out the truth and hopefully…administer justice!